2nd Diet Of The Basic Certification In Customer Service Program For 2021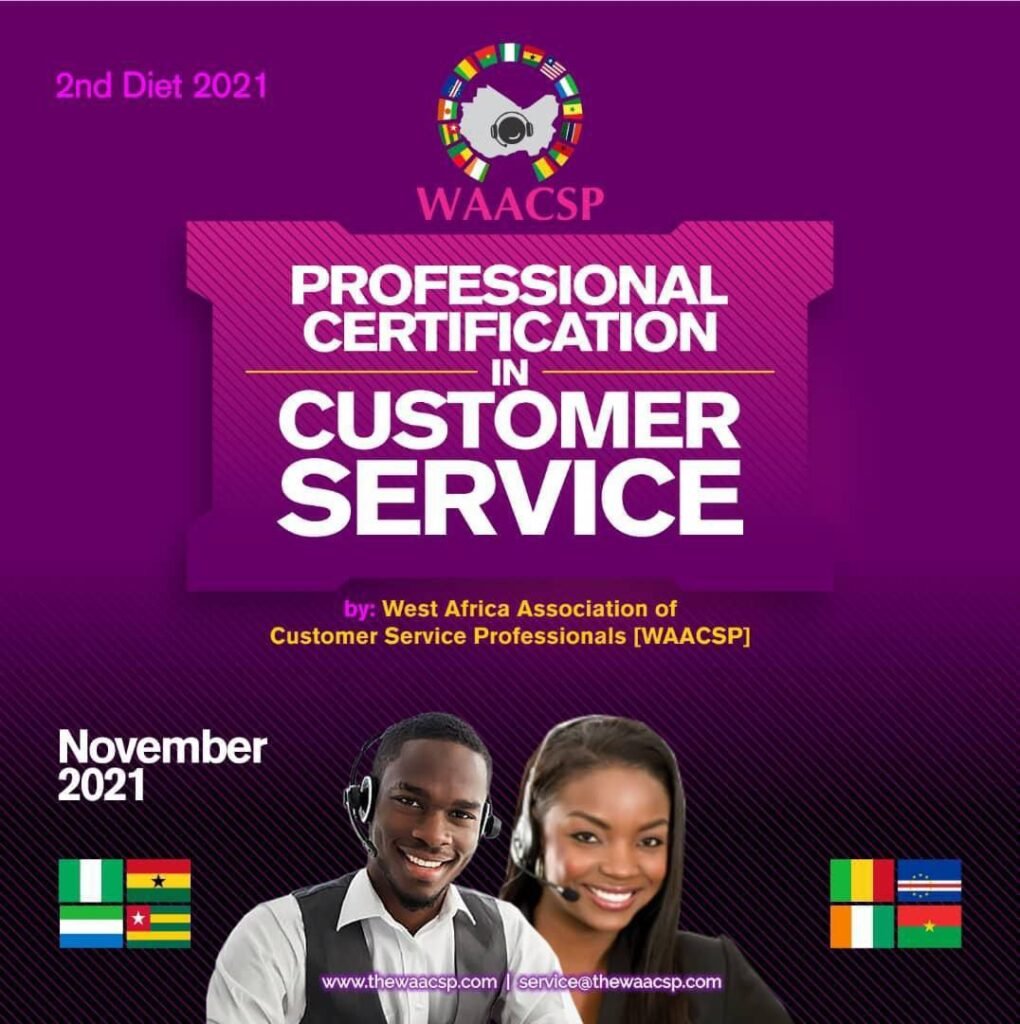 The 2nd diet of the Basic Certification in Customer Service (BCCS) program for 2021 will take place in Ghana, Nigeria and Gambia in November 18-20 (1st batch), 25-27 (2nd Batch).
The training would be held online via the ICSP e-school Learning Management System (LMS) and Zoom platform with participants from all over the world. The certification program is a professional training and certification curriculum of the West Africa Association of Customer Service professionals (WAACSP) for prospective customer service practitioners in the West African sub region.
It has become vital for the association to continue with its vision of providing support and accreditation for customer service practitioners. ICSP (Institute of Customer Service Professionals) will yet again put out a tech driven learning, evaluation and assessment system for the program. With a resounding commendation by participants from the previous diet, the institute is committed to making sure that all participants are poised to deliver excellent customer service through a well laid out certification process.
Being a certified service professional is open to all, irrespective of current career or profession – you can grow as a customer service professional in any sector; financial, health, engineering, administration, telecommunications, hospitality, oil and gas, information technology, the public and private sector. The sequence of this year's diet is 100% ONLINE as have been since the advent of the COVID-19 pandemic.
Schedule:
October 2: Registration opens.
November 2: School portal opens and registered participants have access to program study materials.
November 10: pre class platform opens.
November 18-20: class session (1st batch).
November 25-27: class session (2nd Batch)
November 27-29: certification assessment/examinations.
Registration Details
Fee: Reduced fee of Ghs 400.
Last session was over subscribed, due to WAACSP restriction, this session has limited STREAM so spaces are limited and participation is on a first register basis. Register today by clicking REGISTER
---