WAACSP 2nd Diet of the Basic Certification in Customer Service training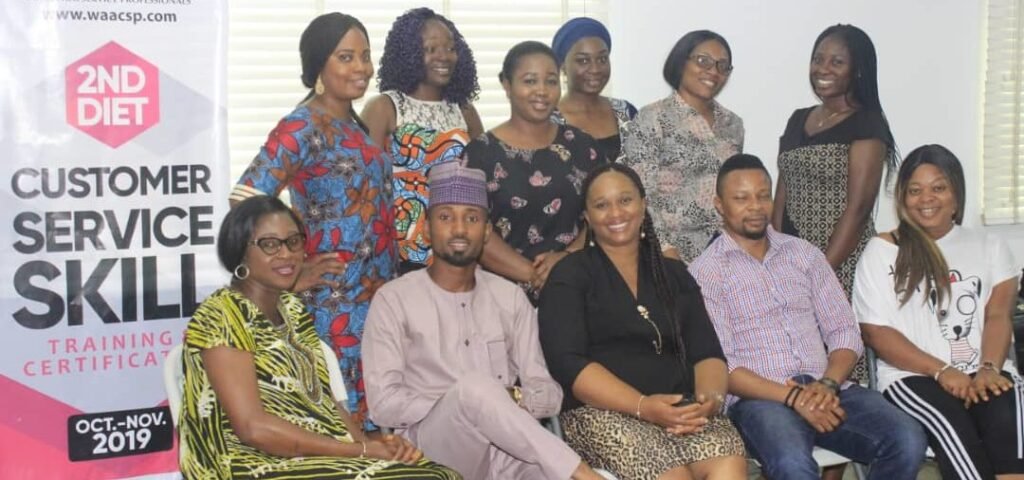 The 2nd diet of Basic Certification in Customer Service (BCCS) program will take place in Ghana from October 29th – 31st. The training would be held online via the ICSP e-school Learning Management System (LMS) and Zoom platform.
The bi-annual certification program is a professional training and certification curriculum of the West Africa Association of Customer Service professionals (WAACSP) for prospective customer service practitioners in the West African sub region.
On the heels of a highly successful 1st diet training which was the first professional certification program to hold online in West Africa, ICSP (Institute of Customer Service Professionals) Ghanaians premium customer service institute will yet again put out a tech driven learning, evaluation and assessment system for the program. Having been rated 4star by WAACSP for the last diet and with a resounding commendation by participants in diet 1, we are poised to deliver excellent certification process.
The program, this diet will involve:
1- pre program test.
2- two weeks online module accessibility pre program.
3- in class exercises, role plays, breakout sessions.
4- After class test with result populated immediately and added on continuous assessment for certification.
5- On boarding interactive WhatsApp group platform for mentoring by facilitators, networking with co-participants , jobAlerts and related industry news pre and post program.
6- Customer Relationship management tools training online complaint resolution training with case scenarios and input methodology
Successful participants from this diet will form the last batch of cohorts to be inducted in January 2021 by WAACSP.
Program details
Sept 10- registration portal opens.
Oct 2– School portal opens, participants have access to modules and reading materials.
Oct 16- Registration closes.
Oct 17– Onboarding, introduction to training
Oct 29- Training starts
This session promises to be yet another memorable certification process for participants.
Registration details
Fee: Reduced fee of Ghc 300 (including WAACSP membership certificationfee).
Last session was two streams and both streams was over subscribed, due to WAACSP restriction, this session is ONLY ONE STREAM so spaces are limited and participation is on a first register basis.
Register today by clicking REGISTER
---